𝙇𝙞𝙜𝙝𝙩𝙣𝙞𝙣𝙜 𝙌𝙪𝙞𝙘𝙠 & 𝙀𝙘𝙤𝙣𝙤𝙢𝙞𝙘𝙖𝙡 𝘽𝙧𝙖𝙣𝙙 𝙍𝙚𝙜𝙞𝙨𝙩𝙧𝙮
Adam Leaf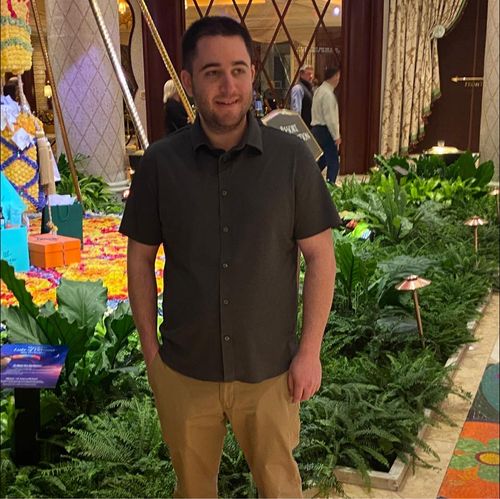 This is a guest post by Adam Leaf, a friend and Amazon consultant based out of Toronto, Canada.
Recently I started a new private label brand and wanted to get it enrolled in Amazon's Brand Registry program. I managed to do this in approximately 12 hours and for the price of a few tanks of gas. Here is how I did it.
There are a few options available to brand owners that want to obtain a trademark to get into Amazon's Brand Registry program, namely:
Completing a trademark application yourself Going through Amazon's IP Accelerator program Hiring a lawyer in your home country to perfect and file a trademark application
In many cases, these options are costly, complicated and time consuming.
However, what many sellers do not know is that Amazon will accept a Trademark from a long list of countries for entry into their Brand Registry program. Also, once Amazon accepts a trademark into their Brand Registry program, almost all benefits of Brand Registry are global - meaning that if you upload A+ content in the USA marketplace, you can upload the same set in the Italian marketplace as well.
These countries are:
United States, Brazil, Canada, Mexico, Australia, India, Japan, France, Germany, Italy, Turkey, Singapore, Spain, Netherlands, Saudi Arabia, the United Kingdom, Egypt, Sweden, Poland, the European Union, and the United Arab Emirates.
Almost all of these countries on this list have costs similar to filing for a trademark in the USA, except for 𝐈𝐧𝐝𝐢𝐚. In India, the cost for a foreign corporation to file a trademark in one class is INR 9000, which is approximately $118 USD. Of course, this is not including Attorney or "Advocate" fees charged by an Indian legal representative.
The highlight of filing a trademark in India is not only that it is a highly economical option for entrance into Amazon's Brand Registry program - but that it can also be done very quickly. This is because, the minimum requirement for admission into Amazon's Brand Registry program is a trademark serial number or application number - which the Indian government issues 𝐢𝐧𝐬𝐭𝐚𝐧𝐭𝐥𝐲 through it's e-filing system.
So, while a pending Indian trademark may not provide intellectual property protection outside of India, it is a fantastic, affordable way for a new brand to truly test their products on Amazon, as they will be able to take advantage of some of Brand Registry's highly sought after features - such as Sponsored Brands, A+ content, and Subscribe & Save (my favorite).
To put this into perspective, my new brand was fully enrolled in Brand Registry in approximately 12 hours - from the time of finding a lawyer located in India to receiving the email from Amazon Brand Registry congratulating me on my admission to the program.
I really hope this helps someone looking to improve their Brand on Amazon. Feel free to leave a comment with any questions!
Deals featured in this article
Instant Brand Registry
Instant Brand Registry
You need to be signed in to save the deal